Over the past 4 years, Schoolab San Francisco has become a global leader in bridging education, design thinking, and societal issues working with companies such as Atlassian, Meta, and Google. We have partnered up with UC Berkeley's Haas School of Business in our newest open-innovation program for racial equity, the Equitable Design Lab.
Develop impactful projects
Expand sustainability on existing markets and enter new markets.
Stronger Connection
Create a deeper connection with your clients, users, and stakeholders.
Talent Prospecting
Attract and retain top UC Berkeley talent from diverse backgrounds.
Each semester our program partners with companies across different industries, such as; tech, consumer goods, real estate, local government, and health care. Participating companies identify a design challenge around inclusion and equity. Students apply our framework to understand and address potential solutions to reimagine more inclusion and accessibility based products that could produce equitable outcomes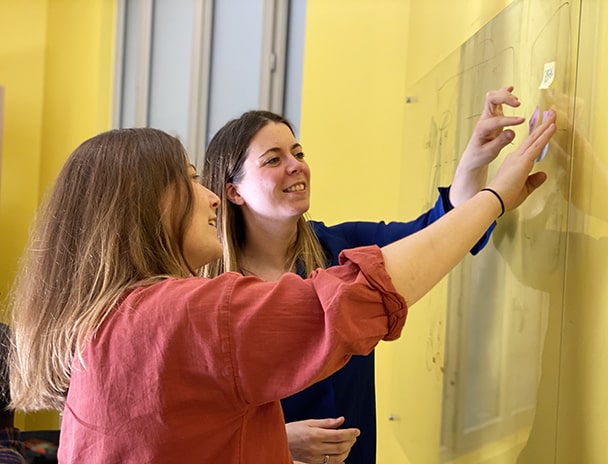 Kick off
Understanding Identity
Work to build equity fluency through a series of modules. In order to connect with diverse users, it
is important to understand how power and privilege exists in spaces.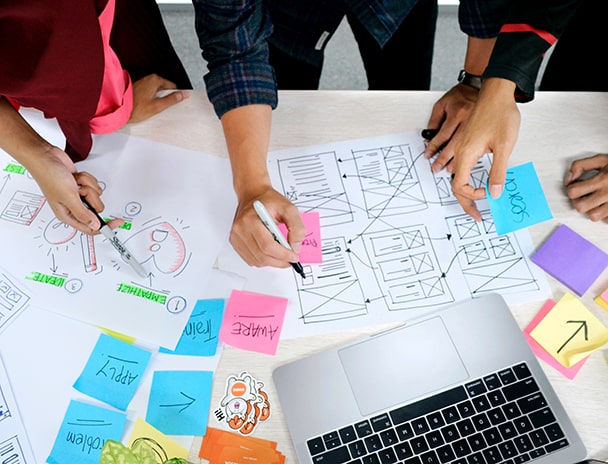 NEED ASSESSMENT
By addressing the needs of the end user and a diversity of stakeholders, teams will be able to understand the mindset of consumers through empathetic observation within a system.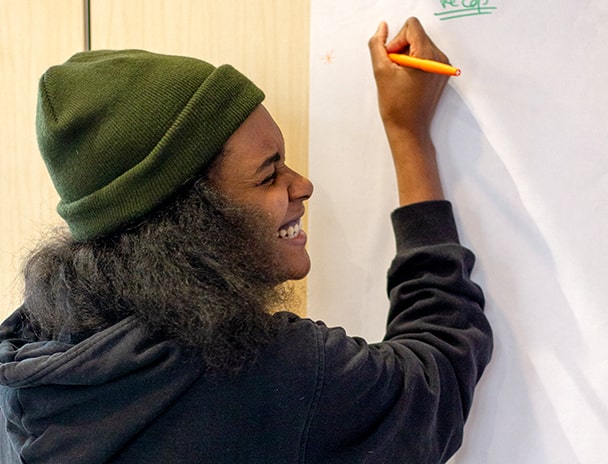 IDEATION & PROTOTYPING
Iterative testing is an important aspect of validating needs of stakeholders. By creating a visualization or rapid-prototype that captures the experience of an idea, we will be able to understand a comprehensive impact.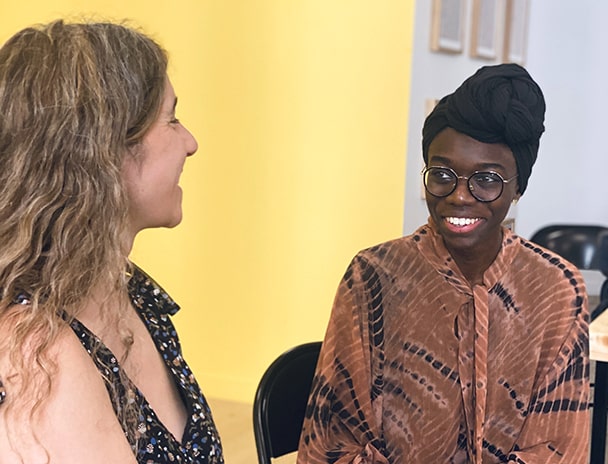 LAUNCH
The end goal for our methodology is sustainable impact. For this reason an important dimension of our launch strategy is creating not only a process around implementation, but also integrating a mechanism for feedback.
12
projects within one year.
12
corporate partners, startups and local governments.
University of California, at Berkeley
A dedicated team of diverse multi-disciplinary students from UC Berkeley spend a semester working together to design solutions for that challenge. Students gain training on innovation methodologies applied through the lens of diversity, equity, and inclusion.
ACADEMICS
Our Partnership with UC Berkeley
Innovation, Impact, and Entrepreneurship are key pillars of the Berkeley Haas education. This has earned it a ranking among the best business schools in the world by The Economist, Financial Times, QS World University Rankings, U.S. News & World Report, and Bloomberg Businessweek.
success stories
Explore some of our key projects
inject
Collaborating with students through the Schoolab's digital platform
Applications
Public page presenting the program, participant registration forms and customizable project submission forms.
Selection
Jury evaluation session (scorecard), Public polls (likes).
Communication
News dashboard, Newsletters planning, Notifications and automatic relays.
Resources
Sequenced collaborative workspace, Modules with deliverables repository, Resource library.
Coaching
Mentoring, Coaching session, Integrated video and chat.
Project management
Content, rights and access management, Real-time engagement tracking, Deliverable statistics and Net Promoter Score.