Develop impactful projects
Expand sustainability on existing markets and enter new markets.
Stronger Connection
Create a deeper connection with your clients, users and stakeholders.
Triple Bottom Line
Align business and sustainability within your organisation.
Talent Prospecting
Attract and retain top UC Berkeley talent from diverse backgrounds.
Deplastify the Planet Demo Day: where students pitched their solutions
Creating impact on scale
The students explore multidimensional aspects of sustainability from plastic pollution, sustainable design all the way to innovative business models. We form diversified teams by mixing undergrads with master students, affiliating different cultures and academic backgrounds. Together, they learn how to research, reflect, create, test and prototype a more sustainable alternative that addresses a real business challenge.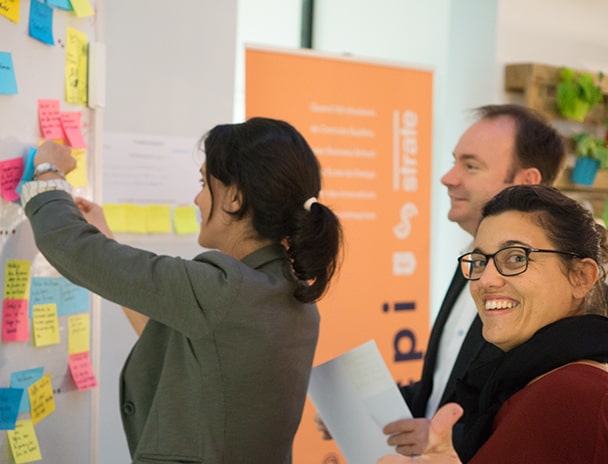 Kick off
Focus on Team-Building and Partner Challenge Introduction
Interdisciplinary student teams collaborate with corporate partners to tackle one big individual challenge for the semester.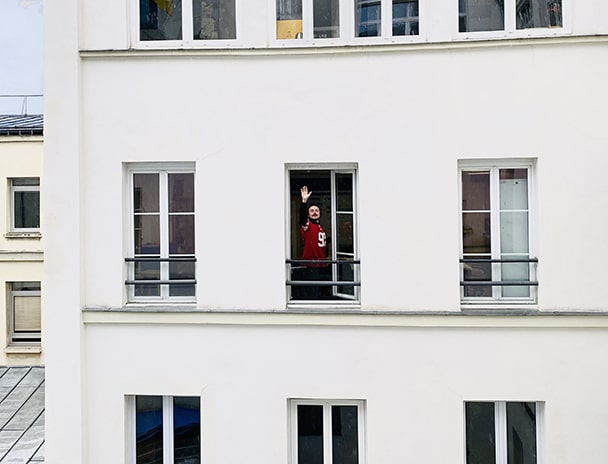 OBSERVATION
Identifying stakeholders and mapping out extreme-user interview insights help to reframe the challenge and create a solution roadmap.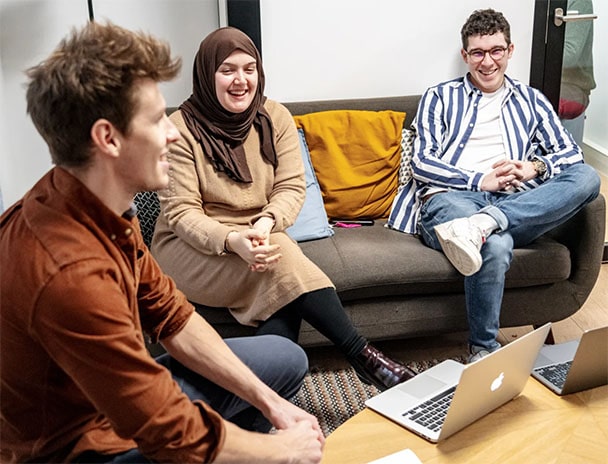 IDEATION
Students go into low fidelity rapid prototyping to test their ideas and gather user insights.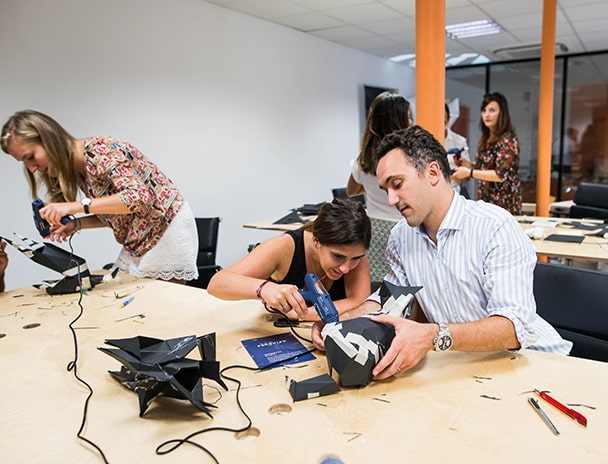 PROTOTYPING
This stage brings all the work together into a final prototype with a roadmap pitch for the corporate partner.
30+
projects in the past three years.
25+
corporate partners, local startups and NGOs.
Partners
They trusted Schoolab
University of California, at Berkeley
We tackle challenges using a user-centered approach by asking ourselves: how might we create a solution that responds to the user's needs while being economically and environmentally sustainable? Every semester, the 'Deplastify The Planet' program brings together students with local start-ups, NGOs, middle-sized enterprises, and global organizations to form a single ecosystem for a more sustainable future.
ACADEMICS
Our Partnership with UC Berkeley
In running a class on innovation and entrepreneurship, the Sutardja Center for Entrepreneurship and Technology (SCET) has consistently been a great partner in the past couple of years. The SCET is one of California's most cutting-edge and innovative centers and welcomes different expertise in technology and engineering to considerably drive change in our society and geography.
Success stories
Explore some of our key projects
inject
Collaborating with students through the Schoolab's digital platform
Applications
Public page presenting the program, participant registration forms and customizable project submission forms.
Selection
Jury evaluation session (scorecard), Public polls (likes).
communication
News dashboard, Newsletters planning, Notifications and automatic relays.
Resources
Sequenced collaborative workspace, Modules with deliverables repository, Resource library.
Coaching
Mentoring, Coaching session, Integrated video and chat.
Project management
Content, rights and access management, Real-time engagement tracking, Deliverable statistics and Net Promoter Score.